Is your air conditioner having problems? There could be a much cheaper solution. A skilled professional will be able to diagnose the problem, and just fix what needs fixing. AC repair is absolutely preferable to spending your hard-earned money on a new air conditioning unit that you may not really need.  We've put together a few potential AC repairs to show that you can save hundreds while staying cool.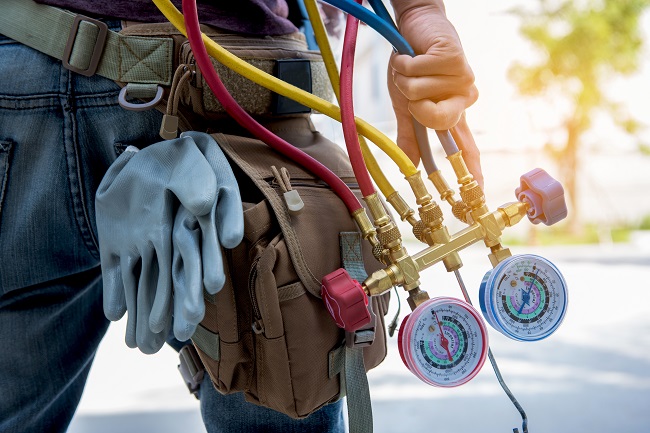 Low coolant is the easiest and most common AC repair. If you feel that your air conditioner is not cooling your home a technician can check the coolant levels and a top off if needed. Simple, done and done!
Capacitor failure is another common part that can cause your unit to stop working. If you hear your outside unit buzzing, but the fan won't budge the capacitor is a likely cause. Replacing this part can get your unit running as good as new.
Contractor relay is an electrical part that is responsible for signaling the outside condenser to turn on. Corrosion, faulty wires, and other issues can cause this part to fail. Replacing it is an easier fix in comparison to a whole-house system.
Worn mechanical parts can be an issue in older units. But just because your unit is old, it doesn't mean there are not years of life left. Replacing the fan motor, or even a bent or rusted fan shaft and blades can bring your air conditioner back to life! No need to replace everything.
Of course, this is not a complete list of potential AC repairs. Our honest, knowledgeable HVAC experts will diagnose your problem. Then we will fix it for you. We are experts in AC brands such as Trane, American Standard, Amana, Carrier, Coleman, Honeywell, Lennox,  Rheem, York and others too!
We won't try to up-sell anything – unless it really is the right call. Speaking of the right call – give us one if you are having an AC repair emergency. Or contact us on our website. We are here for you 7 days a week!