Selecting the right contractor for installing an HVAC is not an easy job, with the internet flooded with ads of companies offering HVAC installation services. The experience can also be daunting.
If you don't get the best in the market, your installation will not be done right. These mistakes will cost you a lot of money and energy, plus less comfort.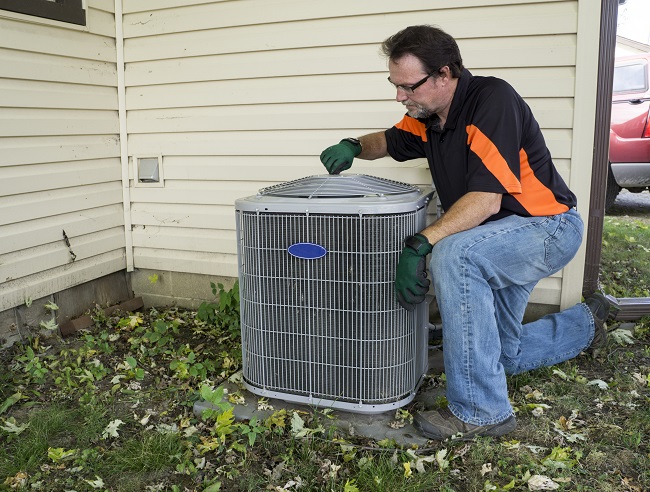 Tips for Choosing the Best HVAC Contractor for Your Needs
You want an HVAC system installed, and you're unsure who to work with? There are plenty of HVAC companies out there. Here are the tips that will help you narrow down your preferences of HVAC companies and help you make an informed decision.
1. Research, Ask for References and Referrals
Ask for recommendations from friends and family on the local HVAC companies. Search for these companies online. Visit their websites and search for badges, credentials, and license number. Look for reviews and comments from past customers.
Reach out to these companies and ask for referrals. Call the references and ask questions about your concerns. You must work with contractors who have an excellent reputation for quality work and excellent customer service.
2. Energy Efficiency
Choosing an energy-efficient HVAC unit that meets the energy efficiency guidelines is good for the environment and your bottom line. Energy star is a government program for testing HVAC equipment for efficiency. You want the most efficient equipment you can afford.
A qualified contractor will help you estimate the cost-saving over time for each model you consider using. Also, there are rebates on energy-efficient equipment.
3. Evaluation and Estimation
Any reputable contractor will come and evaluate your property before any work starts. The contractor will assess what type of units are needed to accommodate your needs. The contractor will spend time to know your property and requirements before commencing the work so that they get things right.
They will consider factors like the square footage of your home, the number of windows, and their placements, and also inspect the duct system.
After evaluation, they will provide written and itemized estimates. These will be useful to avoid any unexpected costs. They will also walk you through all the prices before work starting.
If you haven't worked with any HVAC company before, get estimates from different companies to compare cost, warranties, and energy efficiency among your preferences.
4. Certification and Experience
Don't hesitate to ask for credentials and all the necessary permits to do the job. You can also verify their credentials from the relevant authorities.
There are some essential things you will need the contractor to have before considering to give them the job;
License: HVAC contractors may be required to obtain a permit from the state, depending on their location. Other states may require one to get a certificate of passed exams and Technical HVAC training
Workers' compensation insurance: This is required to compensate workers if they get injured while working on your property
Bonding: It's financial insurance in case something with the contracts goes wrong. It's required as a precaution against unfair dealings
You should also ask the contractors if they have the experience working with the brand and model you wish to install.
5. Better Business Bureau
Better business bureau (BBB) is the best place to check for accredited HVAC companies. They will help you in checking the company's customer ratings and also whether they have been any customer complaints.
Go with the highest rated companies that are equally popular among customers.
Contact us today if you're looking for HVAC contractors for commercial design, installation, repair, and preventive maintenance.