Before you know it, summer will be here.  Now's the time to be thinking about spring maintenance for your air conditioner so its ready to handle those hot summer months.
Here are several things to do right now to get your air conditioner ready for summer: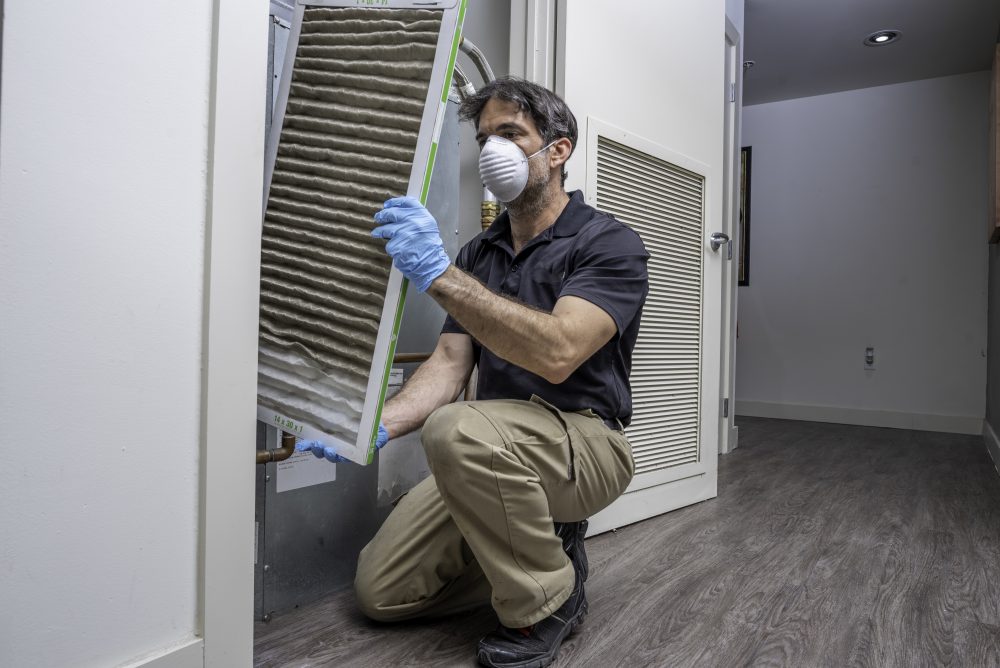 Clear out the area around your air conditioner
Air conditioner units need space to operate efficiently.  The right amount of space allows enough air to flow in and out of the unit.  It also helps reduce the chance of dirt and other contaminants from getting into the air conditioner.  Most air conditioners need at least two feet of free space surrounding the unit and five feet above the unit clear of any obstructions.
Clear any debris surrounding your air conditioner unit.  Trim any trees, bushes, and other nearby plants.  If you are thinking of adding new flowers or shrubs nearby, make sure not to plant them too close.
Change your filter
If you haven't been changing your air conditioner filter regularly, now is the time to start.  Filters should be changed every one or two months.  Not only does a clean filter keep your air conditioner working efficiently, it also improves the air quality inside of your home.
Clean your ducts
Dirty ducts make your air conditioner less efficient.  It also blows dust and other contaminants into your home.  Make sure to clean your ducts and make sure there are no repairs that need to be made.  You may want to consider having them professionally cleaned as well.
Schedule your annual inspection
Air conditioner units should be professionally inspected and maintained at least once a year.  Your air conditioner will be cleaned, which improves its lifespan and increases efficiency.  An inspection will also check if there are any parts that need to be repaired and replaced.
Doing an inspection now ensures that your air conditioner will run efficiently all summer long.  It also allows you to make any repairs before summer begins.
Need to schedule annual maintenance?  Contact us today!
If you need to schedule your annual air conditioner maintenance, contact us today!  Our experienced professionals will make sure your air conditioner is ready for those hot summer months.