As Texas temperatures start to reach 100 degrees regularly, we will all be more dependent on the benefits of air conditioning. We count on air conditioning for our comfort and health. But, what happens when you go to slide that switch or turn that dial and nothing happens?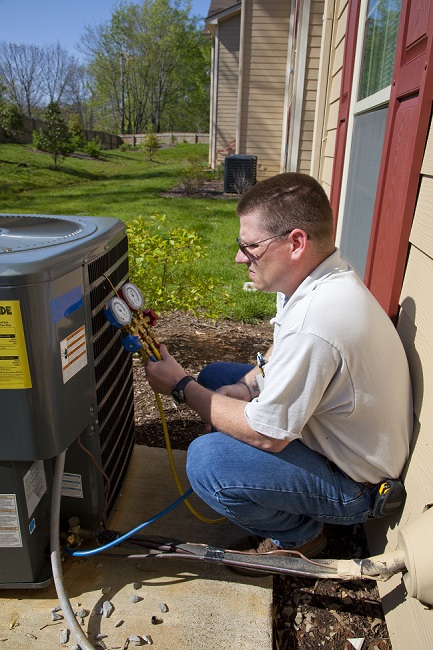 Don't be caught in the middle of the summer heat with a broken air conditioning system. For the immediate and long-term benefit of your home or business HVAC, it is important to have a professional conduct an annual spring tune up. There are two important reasons to have this done every year.
If there's a hidden or developing issue, the HVAC technician will probably catch it. Problems could range from low coolant and pressure levels, small leaks, damaged or leaking duct work, a dirty and inefficient compressor, insufficient cooling, dirty coils, and more. A qualified HVAC technician should have a list of 20 more items they check on your home or business HVAC. This includes checking the electrical connections, measuring liquid pressure, cleaning the outside coil, checking for rust and applying rust preventative, checking and cleaning the condensate drain line, cleaning the indoor fan, and more. A thorough HVAC check in the spring can help prevent problems in the long-term and can also save you money by extending the life of your HVAC system.
A properly maintained and tuned HVAC system will cool efficiently. This means your home or business will not only be more comfortable compared to the outside summer heat, but it can also help reduce electrical expenses. Dirty coils, leaking duct work and low coolant levels all mean that your HVAC has to work harder to cool your home or business. The longer it takes to cool your home or business the higher the electric bill and the greater potential for system issues.
A spring tune-up is a smart and pro-active decision. For questions or to schedule a worry-free inspection and tune-up of your HVAC system, contact us today. Thank you.