When you run a business, a well-maintained heating and air conditioning system is an integral part of the operation. When workers and consumers feel comfortable, the day just goes better. Problems arise when the air conditioning unit does not work as usual. Suddenly, the rooms are too hot, folks are uncomfortable and some customers may simply leave. Did you know that most commercial AC repair calls we get go back to five simple causes?
Noise. When the AC hums along, you don't even notice that it is there. When there is a problem, it frequently announces itself with squeaks, clanging noises or vibrations that reverberate against metal beams. These may be the warning signs of a fan belt that is just about to snap.
Telltale hiss. If the noise from the unit is not a squeak but a hiss, there is the possibility of a refrigerant leak. Your system is working twice as hard to meet your cooling demands and will most likely fail shortly.
Intermittent power outages. Depending on the age of the AC unit, there is a chance that some of the wiring has gone bad. This results in tripped breakers. When your breakers are also powering other circuits, your employees may experience loss of data as computers suddenly power down. Getting your work done and meeting tight deadlines is going to be difficult.
Blowing warm air. Blame the compressor. The system is working just fine but the air that comes out of the vents is warm. On a hot summer day, this is not what you want. In many cases, a repair call can fix this unit. In some situations, it may be wise to replace the compressor.
Inconsistent airflow. Some offices feel warmer than others do. While workers in one part of the building are wearing jackets, in another part they keep turning down the thermostat because it is just not cooling down. It is possible that clogged vents or filters are to blame.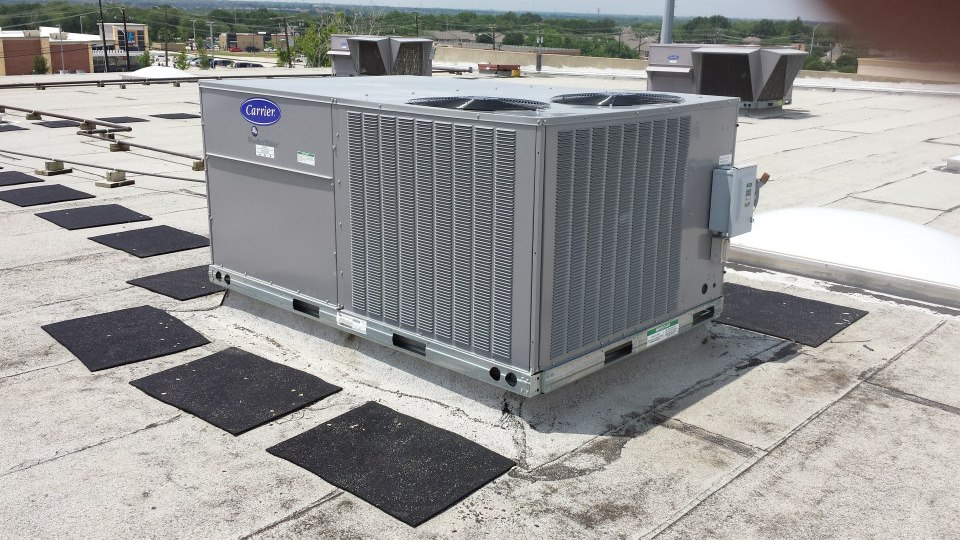 At Texas Air Tech, we know that commercial AC repair calls are priorities. Contact us today to schedule your upgrade, maintenance or repair appointment.