One of the most important appliances that you can have in your home is your air conditioner. During the summer months, a good air conditioner will be able to provide a nice oasis and comfortable living space for you and your family. Due to the importance of an air conditioner, having it serviced before every summer season would be very beneficial. There are several valuable benefits that come when you have your air conditioner serviced annually.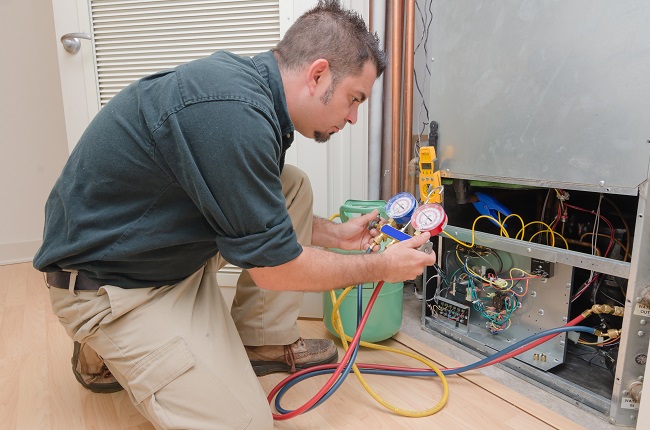 Cleaning
One of the advantages of having your air conditioner service is that the technician will be able to have it properly cleaned out. The technician will be able to test the unit to determine whether it is running efficiently or not.  If it is not running efficiently, it could be due to clogged ducts or other components that simply need to be cleaned.  This will help to ensure your A/C unit runs more efficiently, which will result in cooler air and lower electricity bills.
Identify Problems Early On
Another advantage of having your air conditioner serviced is that it will help you to identify problems earlier on in the process. Air conditioner parts, including compressors and blowers, can last for a long period of time if they are properly maintained. When you have a service completed every year, the technician will be able to identify problems with the A/C in their early stages. This can help to reduce the need for more significant replacements and repairs in the future.
Assurance that it is Functional
Finally, when you have your A/C serviced at the beginning of the season you will be assured that it is functional. If you end up waiting to turn on your unit until it is hot outside, you could have a hard time finding an A/C technician if your unit is not working. Having it serviced at the beginning of summer will assure you that it will be ready to work when you need it most.
If you are in need of air conditioning service, you should contact us to learn more about how we can help you.