Spring is on its way, and that means you're soon going to switch your air conditioner from 'heat' to 'cool.' The best way to smooth that transition is to check your unit over for potential damage that a harsh winter might have caused and to set it up for a well-maintained summer. Here are a few tips to get started: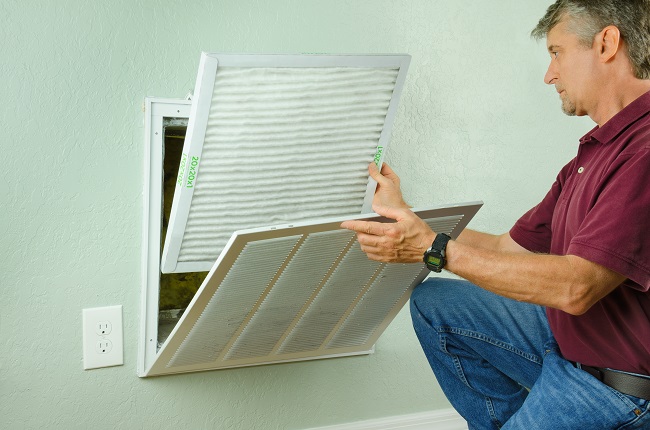 Make sure the condenser unit and the exterior panels of any window units are in good repair. Cold weather can make plastic crack, and the wind can do even more damage in terms of missing panels, bent vents, and debris inside the units. Turn the power off to the units and inspect both the inside and the outside. Clean the coils and brush out any grass, leaves, or signs of winter pests.
Change the air filter. Keeping a clean filter inside the air conditioner is one of the most important steps for preventative maintenance, but it's also one of the easiest to forget about. Make sure you maintain a regular replacement schedule based on your A/C usage and household; if you're near the end of one filter's lifespan (or you're not sure when you last changed it) go ahead and replace the filter so it lines up with the seasons.
Give the cooling cycle a trial run. This is a good step whether your unit provides cooling and heating or you have separate systems. Running through a cycle, even if it's still a bit chilly outside, can give you advance notice of any problems. Not only can you call in a technician before their busy cycle so you can schedule a time that better fits your schedule, you won't find out your A/C is broken on the first hot day of the year.
Air conditioning units work best with seasonal inspections and maintenance because how we use them changes over the course of the year. To get a head start on your spring HVAC maintenance and any potential repairs, go to Texas Air Tech here.