If you are not careful, you will spend hundreds of dollars cooling and heating your home throughout the year. The tips below will help you remain comfortable and save money on your heating and cooling bill year-round.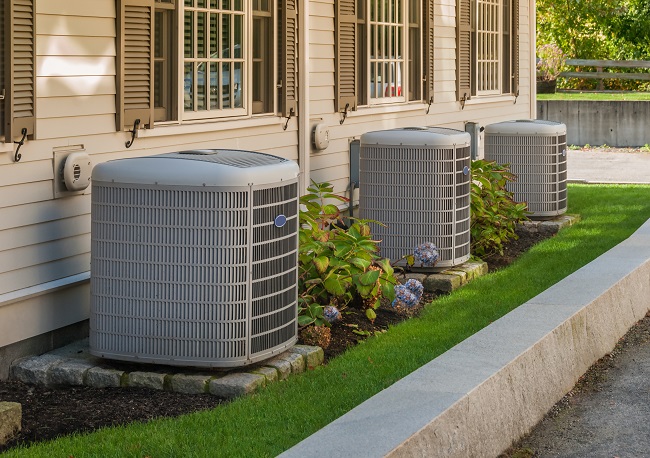 Shades and Blinds Are Important
Shades, drapes, and blinds will help your heating and cooling bill. During the day, open the drapes and allow the sun to warm the rooms of your home in the winter. During the summer, use the blinds to block the sun and keep your home at a comfortable temperature.
Pay Attention to Your Thermostat
Did you know you can save an average of 10 percent each year on your heating and cooling expenses by setting your thermostat at least 7 degrees, no more than 10 degrees Fahrenheit lower than its more temperature setting? You can adjust your thermostat to make this change while you're sleeping, at work, or on vacation. The change in temperature needs to occur for at least 8 hours before you schedule your thermostat to return to its regular setting.
Use the Thermostat's Fan
Instead of setting the thermostat's fan to the "on" setting, switch it to the "auto" setting because your the "on" setting allows the fan to run constantly whether the heating or cooling system is being used at the time. The "auto" setting allows the fan to run only when the furnace does.
Seal Gaps and Cracks
Gaps and cracks are commonly found around siding, doors, weather stripping, and windows. Heat and cool air escape from your home through gaps and cracks, forcing your HVAC system to work harder to heat or cool your home to the set temperature.
Here at Texas Air Tech, we want you and your family to be comfortable in your home every day of the year. We specialize in air conditioning repair, heating services, new A/C unit installation and much more. Texas Air Tech proudly serves Collin, Dallas, and Rockwall counties. Contact us to see how we can serve you and make your home safe and as comfortable as possible.