If you're looking for a new A/C unit, all of the brands might be unfamiliar; air conditioning should be a once per decade purchase, and the trust you build up with brands for more frequent products isn't necessarily there. Here are some of the factors you can check as you look for the right unit for your home and why an American Standard air conditioner is likely to be a good fit.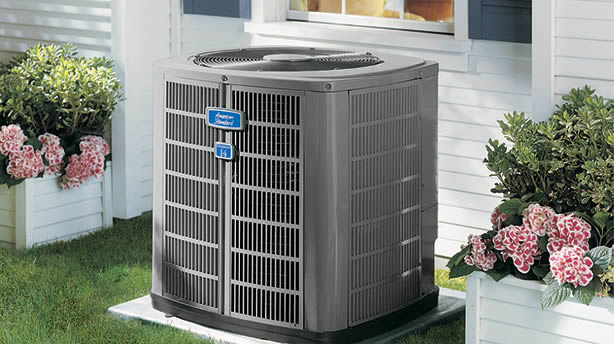 Universality: Selecting a major brand makes every part of maintaining your air conditioning unit more convenient for you. Your installation specialist will have seen the model dozens of times, every repair and appliance shop will have the air filters and common replacement parts in stock, and the Internet will be full of solutions for your specific machine. Large brands often use the same basic components and filter styles for their range of A/C units, which means you can replace filters easily and get maintenance and repairs done quickly.
Energy efficiency: Just like insulation has R values that help you find the right quality insulation and major appliances list out the projected annual energy costs, air conditioners have a SEER rating so you can quantify the energy efficiency of your potential unit. New residential units should have a minimum of 13, and American Standard has affordable models such as the AccuComfort that has a rating of up to 21 on the SEER scale.
At the end of the day, you want a new air conditioner that will keep your home cool, but which also saves you money and isn't a headache to maintain. Make sure to research your options to find the right fit for your home, and contact Texas Air Tech for suggestions or to schedule a time for installation.