Fall is coming up fast and it's time to open the windows to enjoy some fresh air. But before you do, it's good to take some time to take care of your A/C unit. With it running long hours in the summer, it can use some love. Here are some simple tips for A/C maintenance during the end of summer.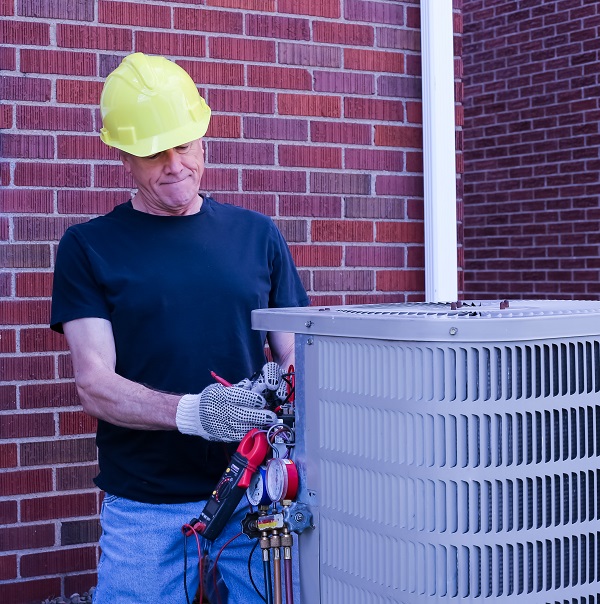 1. Check Electrical Connections
Having a faulty wire can become a hazard and possibly start a fire if left unattended and unchecked. It's a good idea to check if there are any loose or damaged wires, use the system's controls to make sure it works, and check or replace insulation.
2. Replace the Air Filter
Through the summer months, the air filter has accumulated allergens and pollutants. On top of that, an old filter can hinder the performance of your A/C. When you replace it, you will have better airflow and a more efficient unit pumping air into your home. Changing the filters monthly will also help save you money on your electricity bill.
3. Take Care of Condenser Coils
It's necessary to be proactive about cleaning and unclogging condenser coils. They can introduce dust, mold, condensation and more into the drain line. This in turn can damage the unit. Be sure to clean off any debris you see, as well as the exterior fins.
4. Clean the Outdoor Unit
The outside of the A/C unit should be cleaned as well. Moving sticks and leaves away from the unit will help prevent you from future issues and restricted airflow. If you have any plants around the A/C, make sure they are well kept and will not interfere with it.
5. Schedule Preventative Maintenance
Maintenance is important. It's what keeps your HVAC systems going and extends their life. A professional technician can inspect the unit for any damage and see if anything needs to be repaired. Plus, they will be able to do in-depth maintenance, allowing it to be ready for the next time you run it. As a benefit of regular maintenance, you will save money on your electricity bill and help prevent costly repairs.
6. Consider Upgrades
Air conditioning units typically last for 10 years. Even with proper up-keep, it will eventually start to cause problems and need to be replaced. If your unit is getting up there in age, it will start showing signs like those listed below.
It starts to become less efficient
does not produce enough cool air or
Spending more on repairs than what it's worth
These are just a few signs to look out for. Calling a technician and having them come out will help you decide if a new A/C is the right choice for you.
Here at Texas Air Tech, we want to make sure you're prepared for anything. That's why we offer some of the best customer service around and have highly trained and experienced technicians ready to help. Get in touch today and receive quality service and ensure you're ready for all seasons.